A Water Feature Turns Your Backyard Into a Tranquil Oasis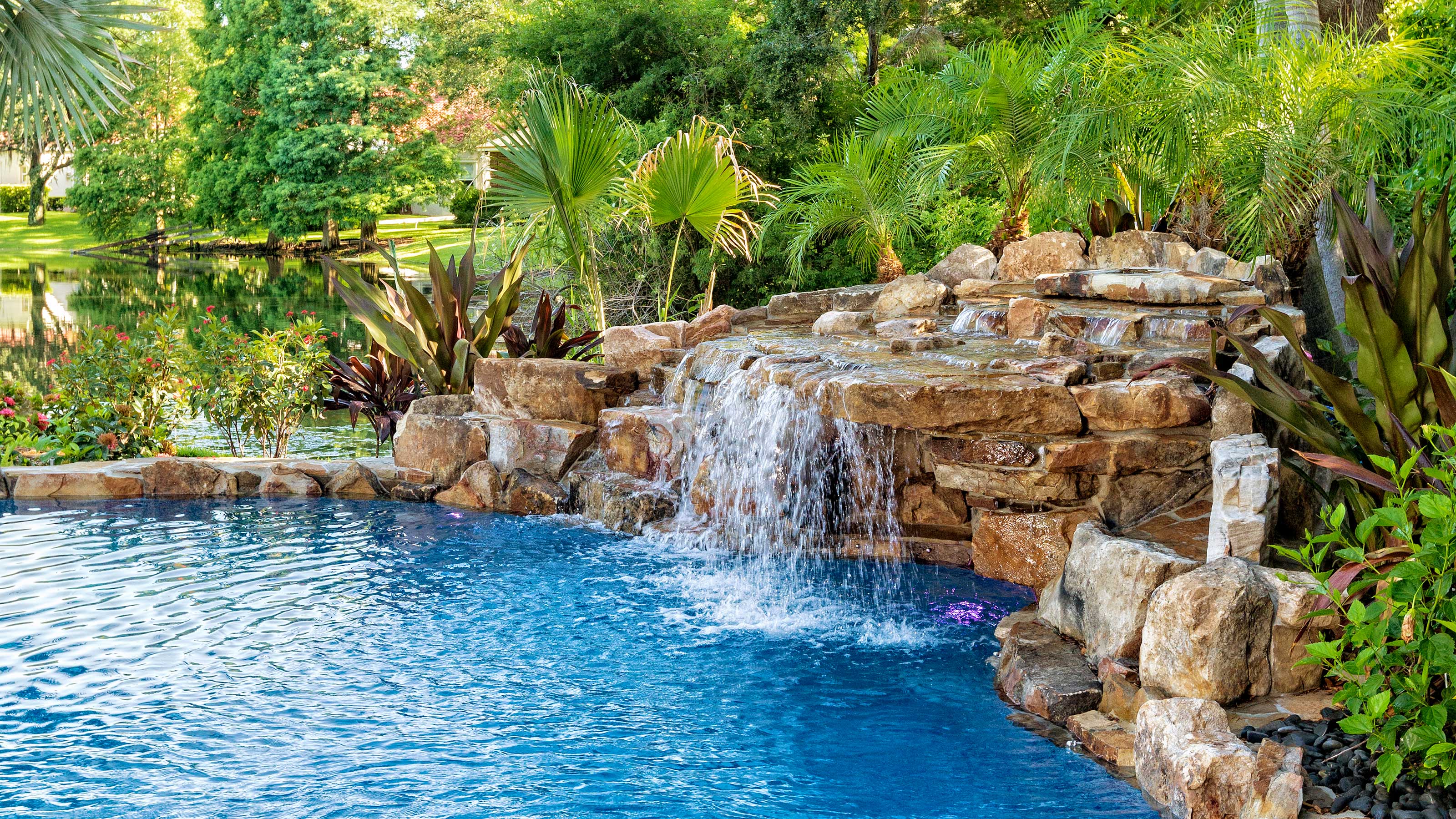 For most people there is nothing more soothing than the sound of gently splashing water. Having a water feature in your backyard adds a layer of sensory experience and a scenic focal point to your outdoor space.
With so much variety in water feature designs you can find the perfect size and style to suit your backyard and personal taste. It is important to consider what you are looking for in a water feature before making any decisions.
Gushing fountains can be very dramatic as the water cascades over rocks and into deep pools. This sound is invigorating and can be useful to block out the noise from traffic. In contrast, still ponds make beautiful reflections of the surrounding plants and help create a peaceful meditative environment.
Important Items To Consider:
The positioning of your pond or waterfall is a crucial aspect to get right. You should avoid placing it under large trees as the falling leaves will need to be cleaned out regularly. Too much direct sunlight can also be an issue as this encourages algae growth and will mean extra maintenance and cleaning.
Having access to an electrical line is vital for waterfalls as you will need to power the pump that moves the water around. This will also allow you to add LED lighting to create a beautiful effect at night.
Including a way to drain your pond is also very useful to allow for an annual deep clean.
Access to water is not that important as most water features are self-contained and can easily be topped up with a garden hose.

Different Styles Of Water Features
Traditional water features look like natural waterfalls with pools of water. This effect can be created by using lots of rocks and a precast fiberglass shape. These can suit a large backyard that has enough space to accommodate a big pond as the central feature.
For smaller spaces, like a patio or porch, freestanding containers are a great option. A series of ceramic bowls can make a picturesque water feature that takes up a lot less room than a waterfall.
Formal pools go well with neat, stylized gardens and can be used to accentuate hard landscaping and garden paths. These can have a spray fountain to add the sound effect of falling water.
Water rills are decorative channels that can be used to separate different parts of your garden such as lawns and flower beds.
Sculptures can also be incorporated into water features to add a sophisticated feel and bring artwork into your garden. These are mostly made from steel and can be used to cover a wall or as the central piece in your outdoor space.
Benefits Of Having A Water Feature
Whether you choose to have a still reflective pool or a vigorous waterfall the addition of a water feature will create a wonderful atmosphere in your backyard.
It will provide a central focus point to your garden and can transform an ordinary backyard into a tranquil oasis, filled with the restful sound of falling water. This creates the perfect backdrop for reading, spending time at slotscanada.net or simply sitting quietly and soaking up the ambience.
About The Author