6 Key factors to consider when leasing a commercial property.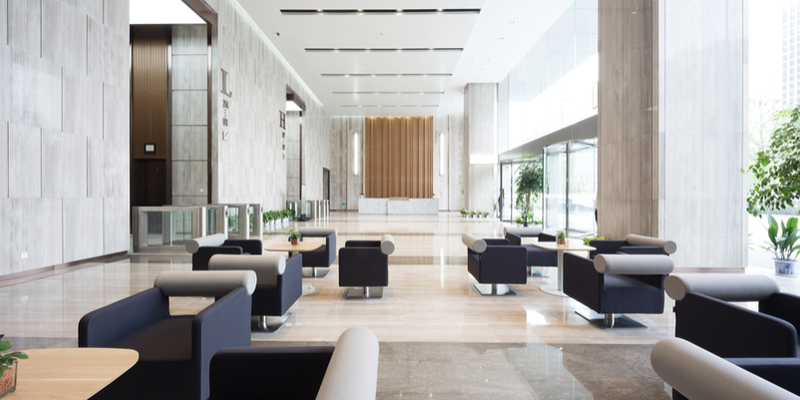 Leasing commercial space is very different from leasing a home.  Commercial spaces have unique issues such as tenant build out that you need to be aware of before you lease the space. A proper lease allows you to run your business smoothly without the landlord interacting with you. Ensure you negotiate properly for the commercial lease to favor your business's growth in the long-term.
Here are key factors you should consider when leasing a commercial building:
1. Rent
When leasing a commercial space, you should consider its rent. Inquire from the landowner to know the rent details before you lease the space. If space needs some renovations to fit your business needs, the landowner might give you a grace period before you can start paying the rent to complete the repairs. It will help if you ask your landlords how long you will continue paying the rent after your lease ends. Some landlords require tenants to remove changes to the building and restore it to how they found it before starting their lease. It is important to ask the landlord to clarify if you will continue paying rent until you complete making changes to the building after your lease period.
Ensure you have information on the amount you will be paying each month. Your landlord should inform you of any additional costs for the rent. Some landlords might pass monthly property insurance fees to you. When you have the full details on rent, you can decide if the commercial property is the right one to lease as you may not wish to spend all your income on rent.
2. Tenant improvements.
When moving to a new commercial building, you might want to make changes that fit your business requirements. It is essential to negotiate on the tenant's improvements costs before you commit yourself to lease the commercial space. You do not wish to get stuck to a place you can utilize maximum to your needs. You need to see the condition of the building and determine the tenant improvements you need to make. Before you lease the building, you need to agree with the landowner on how much control you have over the tenant improvements and who will pay for them.
You need to know if the landlord will pay for the improvements, and after paying, they will increase the lease value. The landlord should submit improvements to the city authority to approve them. Looking for contractors for the improvements might be your part or the landlord's responsibility. Before you lease, ask the landlord if you are responsible for removing the improvements at the end of your lease.
3. Flexibility to make changes.
When leasing commercial property, consider if there is the flexibility to make changes. Commercial leases usually last from five to twenty years. There comes a time when your business has grown, and you need to make alterations or improvements to the building. Before leasing the property, ask the landlord if they permit changes to the building as your business grows. Inquire for the changes the landlord can approve and what they do not approve so that when that time comes for you to make the changes, the landlord will not deny their approval and completion. It is important to lease a commercial property that the landlord allows you to make changes that suit your business needs at that time.
4. Location.
When leasing a commercial property for your business, it is important to consider its location. You may want to lease a building that is close to your customers, staff, and your home. You might also consider its closeness to main roads, schools, crowded places, and shopping malls depending on your business type. You can choose a building that is close to your vendors and suppliers to cut on transportation costs. It is crucial to choose a building to lease where there are major landmarks, and your customers can reach you without struggling.
5. Length of the lease.
Before you commit yourself to sign the lease agreement, you should consider the length of the lease you want. If you are starting a business, you might not know its future. It is unclear to you if your business will still be in the market in the next three or five years. It can be stressful if you sign a long-term lease agreement but lack funds to pay the monthly rent.
If you have an established business, you can commit to a five-year lease agreement as you have funds to pay for the lease, but for the growing businesses,  a short term lease is more favorable and safe. You do not wish to get stuck in a long term lease when your business future is not reliable. A short lease has advantages like you can shift when you feel your business needs another environment or outgrown the space. You can consider looking for a co-working space if you are uncomfortable with the leasing terms.
6. Insurance.
When leasing a commercial building, it is important to be clear with the landlord if there is any type of insurance they need you to pay. Some landlords who have property insurance might pass the cost to you. It is your responsibility to agree with the landlord if you will pay for it or not. However, you might need to have liability policies or insurance for your business.
 Bottom line.
Looking for a commercial building to lease is challenging a difficult job. It would be better to consider some important factors such as the location, rent length of your lease, and tenant improvements. If you find the process of looking for a lease property difficult, you can hire a qualified professional as a real estate agent or a broker. They can help you find your target commercial building to lease for your business and make the process simple. You can also hire a lawyer before signing the lease agreement to advise if the lease terms match your agreement with the landlord and it favors you.
About The Author